Tuesday, October 26, 2010
Tampa Bay Lightning's Dominic Moore takes on challenge of change
---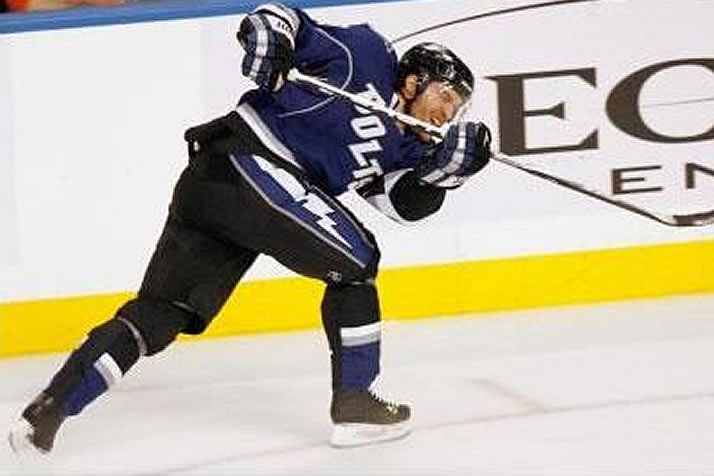 By Brian Landman
TAMPA - Lightning center Dominic Moore is sure familiar with filling out those change of address forms you get at the post office.

In his first six NHL seasons, Moore played for seven clubs ? the Rangers, Penguins, Wild, Maple Leafs, Sabres, Panthers and Canadiens ? and he was obtained and dealt the same day by an eighth club, the Predators, who play Moore and his Tampa Bay teammates tonight at the St. Pete Times Forum.

"It's obviously not the most ideal situation when you have to relocate yourself a lot," he said. "That's not something anyone would enjoy. But at the same time, it makes you stronger. Challenges. Obstacles. That's how you develop. You make the most of it."

And Moore, 30, has made plenty of it.

Moore, known as a consummate, do-it-all professional, has scored four goals with the Lightning (second on the team) and has five points (tied for fourth). He's shooting 25 percent (tied for second with Steven Stamkos) and is winning 57 percent of his faceoffs (third). He even stepped in on the power-play unit when Vinny Lecavalier was out Monday with an injured knuckle against the Stars and scored twice.

Coach Guy Boucher raves about one particular part of Moore's game.

"He's relentless. He's relentless," Boucher said. "There's no soft pause in his game. There's no slowing down. It's always pedal to the floor, and he does things at a very high pace, so he's reliable both ways. There are not many guys like that around."

Why has Moore been on the move? Last season's travels offer a microcosm of his career.

Moore signed a one-year deal with the Panthers as a free agent in October 2009 and had eight goals and nine assists through 48 games. But when making the playoffs became unrealistic in February, management looked to move players with an eye toward the future.

Off he went to Montreal for a 2011 second-round draft pick. Moore scored two goals and had nine assists in 21 regular-season games and four goals and an assist in 19 playoff games as the Canadiens reached the Eastern Conference final.

As things turned out, his stop in Montreal helped determine his next home. Boucher was coaching AHL Hamilton, Montreal's minor-league affiliate, and Julien BriseBois, whom the Lightning would hire as an assistant general manager, was in his ninth year with the Canadiens.

"Julien and Guy, coming from the Montreal organization, got to know him firsthand last year," Lightning general manager Steve Yzerman said. "And they were big supporters of, 'Let's try to get this guy in.' "

They realized that Moore's speed, work ethic, versatility and tenacity would fit the high-intensity, in-your-face style of hockey that Boucher wanted to implement, and wooing him was a "no-brainer," the coach said. Moore was equally impressed with Yzerman and Boucher when he talked to them.

He signed as a free agent in July, receiving a two-year, $2.2 million deal.

"He's been a great addition," Boucher said.

But Moore is not feeling totally comfortable here. He missed nearly two weeks with a groin injury just before the season opener and is still adjusting to the system, the coaches and his teammates. But he has learned to acclimate quickly to new surroundings.

"Of course, you want (continuity); it's the kind of things some guys are blessed with and others aren't," Moore said, smiling.

"Coming here, there were a lot of new faces, from the top down, but there's been an energy throughout training camp all the way through. Everyone's pulling on the same chain. Everyone wants to succeed here, and it's fun to be a part of that."