Monday, May 3, 2016
USHL Set for Two-Phase Draft
USHL.com to broadcast Phase I of the draft Monday night for 2000 players.
---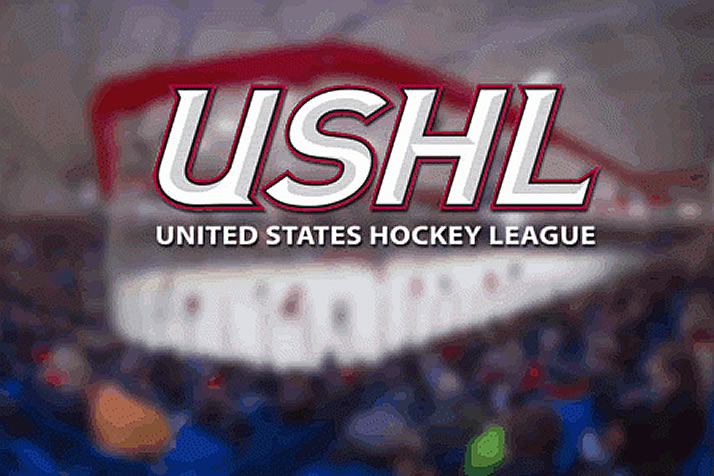 Hundreds of future NCAA players will hear their names called as the USHL holds its annual draft Monday and Tuesday, May 2 and 3.
The USHL Draft takes place in two stages, beginning with Phase I on Monday at 7 p.m. ET at USA Hockey Arena in Plymouth, Mich. The event will be broadcast live on ushl.com. Phase I will consist of 10 rounds as USHL teams select players from the 2000 birth year.
Phase I selections traditionally are not ready to play in the USHL immediately, though they may see game action in the coming season. Most will continue to develop in other levels of hockey in the meantime. Last season, 26 players who were already committed to colleges were selected in Phase I, while many more have committed in the year since the draft.
Tender process
Now in its fifth year, the USHL tender process allows teams to sign up to two 2000 birth year players prior to the 2016 USHL Draft. The first "tender" for a team would take the place of a first-round pick in Phase I. If a team tenders a second player, that takes the place of a second-round Phase I selection. Each tendered player will be on their respective team's roster for the 2016-17 season and play at least 55% of the team's regular-season games.
Ten tenders had been used by Monday afternoon.
Phase II
Phase II of the 2016 USHL Draft begins on Tuesday, May 3, at 9 a.m. ET with picks posted live on USHL.com. This phase is a multi-age group draft as teams can select players anywhere between the 1996 and '00 birth years and look to fill their protected lists with players who will compete for roster spots in 2015-16.
The number of rounds in Phase II is not pre-determined; the draft continues until all teams have secured 45 players on their initial protected list. That list includes affiliate players from the 2015-16 season, players selected in Phase I, and players signed to a tender.
The selection order for the USHL Draft is based on the reverse order of the 2015-16 regular season final standings. Trades made by teams prior to the USHL Draft will affect selections in specific rounds, but the draft order will be maintained throughout each round of Phase I and continue through Phase II.
Sixteen of the USHL's 17 Member Clubs participate in the USHL Draft. Team USA does not participate as they hold a separate player-selection process that is completed in cooperation with the other USHL Member Clubs.
While the USHL Draft is key step in the player procurement process, it is not the only avenue for players to earn spots on team rosters and protected lists. USHL teams conduct tryouts in the offseason before hosting training camp in the weeks prior to the 2016-17 regular season. A list of team tryouts can be found at USHL.com.