Friday, February 17, 2017
CHI Unveils New Web Site
Responsive design delivers all that's great about college hockey across devices
---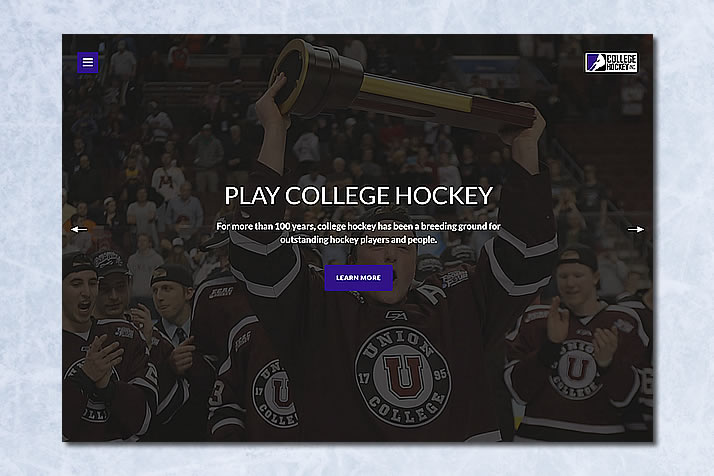 College Hockey Inc. has unveiled its new web site, collegehockeyinc.com, featuring a responsive design that delivers the best of Division I men's college hockey across devices from desktops to mobile phones.
The site, created in partnership with 867 Studios, is a comprehensive resource for prospective players and their families considering NCAA hockey. Among the highlights for prospective student-athletes:
In addition, the site is an invaluable resource for any fan of the game, featuring:
Every page of the site and a comprehensive search function is accessible through a menu on the top left corner of the site.
College Hockey Inc. welcomes feedback or questions about the site via our Contact Us page.
About College Hockey, Inc.
Formed in 2009 in partnership with USA Hockey, College Hockey, Inc. is a nonprofit organization dedicated to promoting Division I men's college hockey to prospective players and fans through extensive marketing and informational efforts. The entity is operated under the auspices of a 12-member Board of Directors and works closely with the commissioners, coaching staffs and administrators of the 60 programs and six conferences that sponsor Division I hockey.