Thursday, February 2, 2017
Hockey Loses a Legend in Sauer
Longtime Colorado College, Wisconsin head coach Jeff Sauer passed away at 73.
---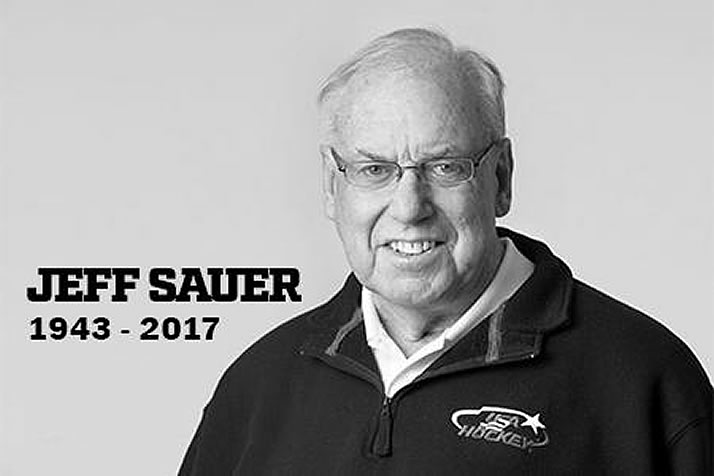 Jeff Sauer, legendary coach at Wisconsin and Colorado College and a former CC player, passed away Thursday. The U.S. Hockey Hall of Fame member was 73 years old.
Sauer won national championships with the Badgers in 1983 and 1990, taking over head coaching duties from his college coach, Bob Johnson. He won 655 games in his career, which still stands eighth all-time.
Sauer remained active in the sport following his retirement. He worked with the WCHA, the IIHF and USA Hockey, including coaching roles with the U.S. National Sled team and the National Deaf team.
A true friend of college hockey, Sauer is remembered by his peers for his acumen behind the bench and his unending enthusiasm for the game.
In addition to his U.S. Hockey Hall of Fame induction in 2014, he earned the Lester Patrick Trophy for contributions to hockey in the U.S. in 2011. He was honored with USA Hockey's Distinguished Achievement Award in 2000 and the American Hockey Coaches' Association's John "Snooks" Kelly Founders Award in 2004. He has been inducted into the Wisconsin Hockey Hall of Fame, the Wisconsin Athletic Hall of Fame, the Colorado Springs Sports Hall of Fame and the Colorado College Athletic Hall of Fame.