Thursday, May 4, 2017
Prospects Selected in USHL Draft
Two-phase process featured 155 NCAA commits representing 49 schools.
---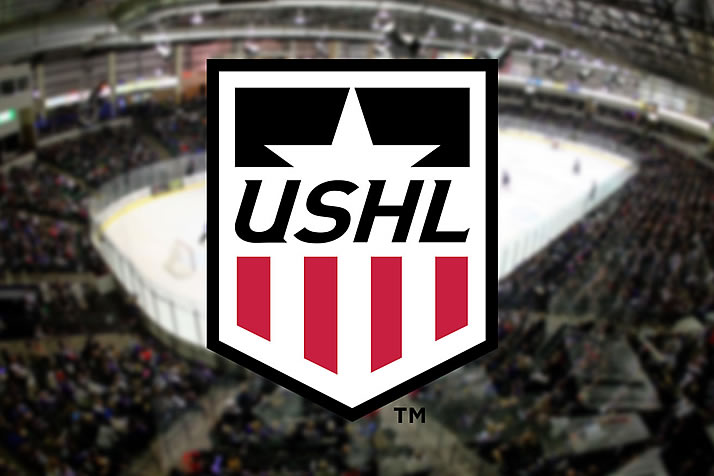 Hundreds of top junior-age hockey players took another step toward college hockey on Monday and Tuesday as the USHL held Phase I and Phase II of its 2017 USHL Draft.
Phase I, held Monday evening, featured 10 rounds of selections of 2001-born players by the 16 member USHL clubs (not including USA Hockey's National Team Development Program, which named its Under-17 team recently).
USHL.com/draft | NCAA Commitments
Phase II, held Tuesday, was open to players of all ages eligible to play junior hockey in 2017-18 (1997 to 2001 birth years). The draft ran 25 rounds, until each of the 16 teams filled its roster to 45 players, including players previously on an Affiliate List.
Among the more than 400 players selected in two days, 155 have already made college commitments. Notre Dame commits kicked off each phase, as Grant Silianoff was picked first in Phase I and Graham Slaggert in Phase II, both by Cedar Rapids.
Fifteen schools had at least one commit selected in the first round of one of the phases. Denver and Minnesota each boasted three first-round selections, while Harvard, Michigan, Minnesota State, Notre Dame and St. Cloud State had two each.
In total, 49 schools had at least one commitment taken in the two days of the 2017 USHL Draft. Minnesota, Northeastern and Quinnipiac led all schools with seven future players selected, followed by Denver, Maine and Wisconsin with six each.
All six conferences and Arizona State (four recruits) were represented among the 155 commits selected.
Nearly all of the 317 uncommitted players selected in the draft retain their NCAA eligibility. With 95% of all players in the USHL receiving Division I opportunities, many of those will join the ranks of committed prospects.
Youngstown and Chicago did not have first-round selections in the Phase I draft, as they each signed 2001 players to tenders. Youngstown added Harvard commit Trevor Kuntar, while Chicago added Boston University commit Robert Mastrosimone.
With each USHL team now at a 45-player roster, they will host training camps in June and July featuring 60 to 80 players, including invitees. By July 10, teams must submit 30-man protected lists and 18-man affiliate lists.
Prior to the start of the season, USHL teams will narrow their active rosters to 23, with an 18-player affiliate list.