Wednesday, June 28, 2017
Growth Opportunity Generates Interest
Fans and media express excitement in the wake of Friday's NHL-NHLPA announcement.
---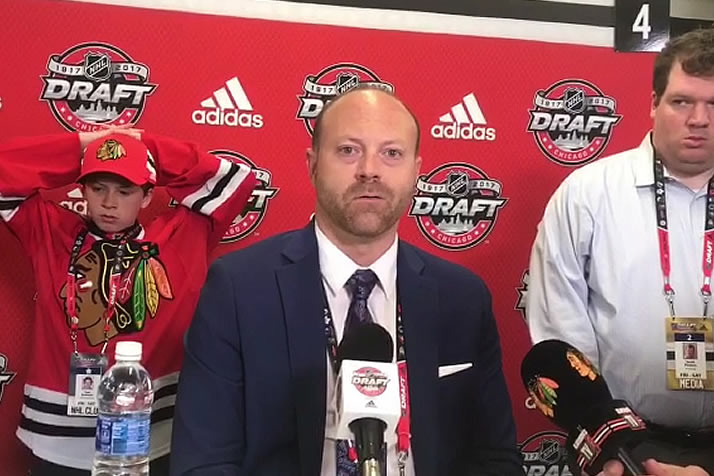 Blackhawks general manager Stan Bowman called Illinois's announcement 'fantastic.'
The long-term goal of Friday's NHL and NHLPA announcement supporting the growth of college hockey is to increase interest in the sport.
In the short term, the new initiative has already done that, sparking conversations about what schools could be the next to join the Division I hockey ranks.
The excitement makes sense. As Sportsnet's Elliotte Friedman wrote in his 30 Thoughts column, "Success of this initiative benefits everyone."
Twitter Moment: NHL-NHLPA Feasibility Study Reaction
ESPN's John Buccigross, a passionate supporter of what he tags #cawlidgehawkey on Twitter and the voice of the network's coverage of the Frozen Four, wrote, "The hope is that the funding of the feasibility studies by the NHL and NHLPA will lead more schools to take the next step in seriously contemplating adding hockey." Buccigross mentioned Syracuse, UNLV, Nebraska, Iowa, Penn, Navy, Rhode Island and the Pac-12 schools as logical spots to consider adding hockey.
---
Illinois Reaction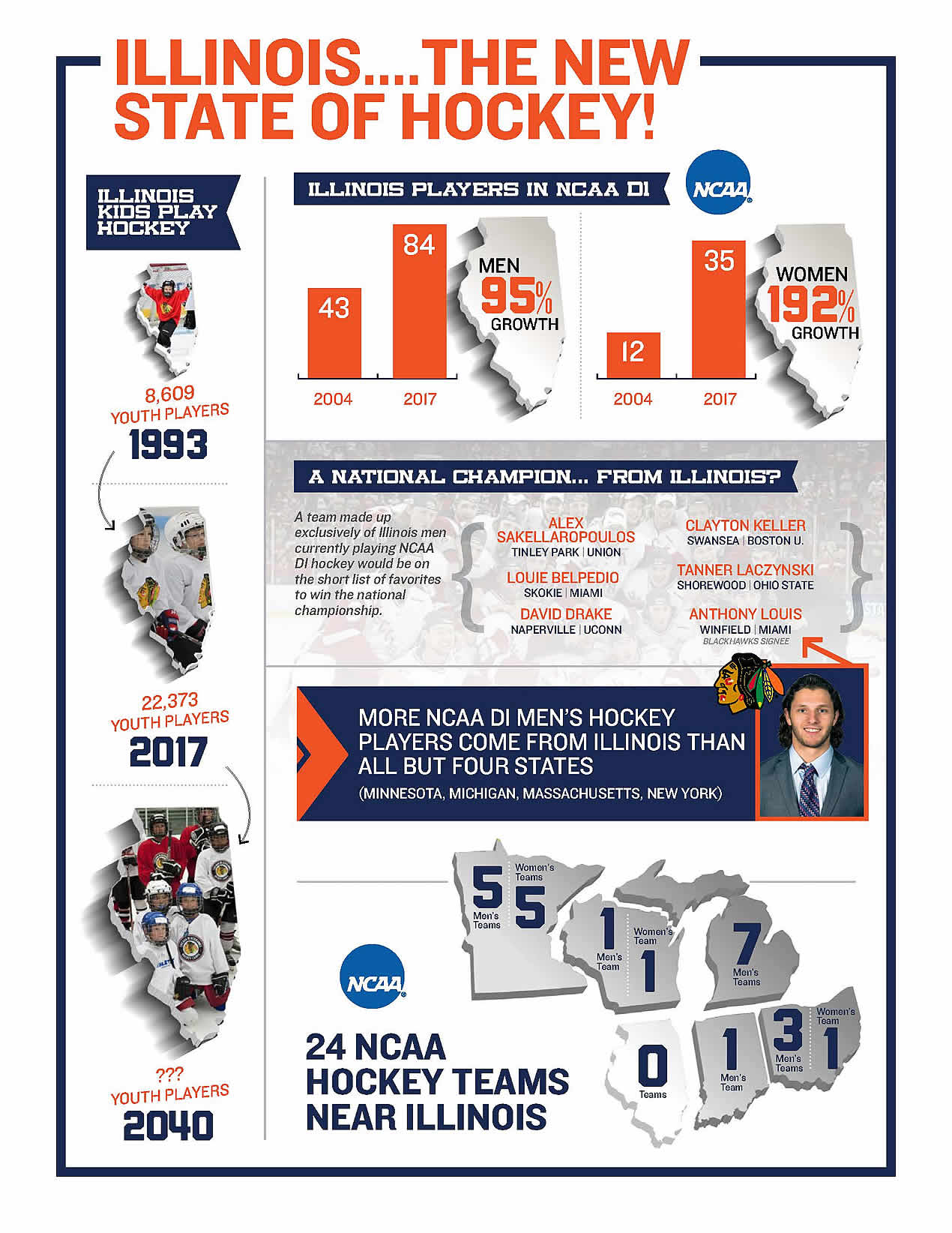 Friday's announcement included the University of Illinois, which is the first school to take advantage of the NHL and NHLPA funds to cover a feasibility study.
Local television stations covered the announcement at the draft and the Chicago Tribune pondered, "Is NCAA hockey finally on the horizon for Illinois?"
The Tribune's Shannon Ryan wrote:
"The interest level is at an all-time high," [Chicago Blackhawks President & CEO JohnMcDonough said. "It's a mercurial pace we're going at right now. The opportunity is there. The timing is right."
That rapidly growing popularity youth hockey in the state indicates an Illinois program would have a fertile recruiting ground.
Blackhawks general manager Stan Bowman echoed McDonough's excitement about the potential, moments after the NHL Draft concluded.
"I think it's fantastic," he said. "My words to them were that you guys could have a great team right away, just with the talent here in Chicago."
---
Generating Interest
Naturally fans and media outlets elsewhere offered speculation and recommendations for other schools to consider adding hockey.
While puck drop at any new school may be years in the making, the prospect of feasibility studies – and ones that schools do not have to finance themselves – could open doors.
Chris Peters, who ran the popular but now-defunct U.S. of Hockey blog, tweeted: "Best thing about the feasibility study is that it will give participating schools some real evidence/info to present to potential donors."
Illinois athletic director Josh Whitman acknowledged that making the public announcement could help the Fighting Illini identify interested potential donors.
"We talked about that, does it make sense for us to be so out in front of this, in such a public manner," he said. "Ultimately we thought that being a little more overt would hopefully galvanize the hockey community. Maybe we will have some people self-identify as being interested in helping us with this project."
As Chris Dilks of SB Nation wrote, it may take years to determine the true impact of Friday's announcement:
[T]he press conference did serve as a clear signal of intent from Illinois. It's one thing to give a friendly quote to the local newspaper about being interested in starting a hockey program. It's another for Whitman to stand at a podium flanked by some of the most powerful people in hockey and say that they believe Illinois can be great at hockey. It's a powerful message, and hopefully one that will resonate with donors when the time comes for Illinois to start making phone calls to raise that money. Friday wasn't what one would call a historic day for college hockey by any means, at least at this point in time. But perhaps one day, years from now, we'll look at that press conference as the start of something special.