Tuesday, June 6, 2017
Podcast: Offseason Update
College Hockey Today checks in on NHL signings, coaching changes, the Stanley Cup and listener questions.
---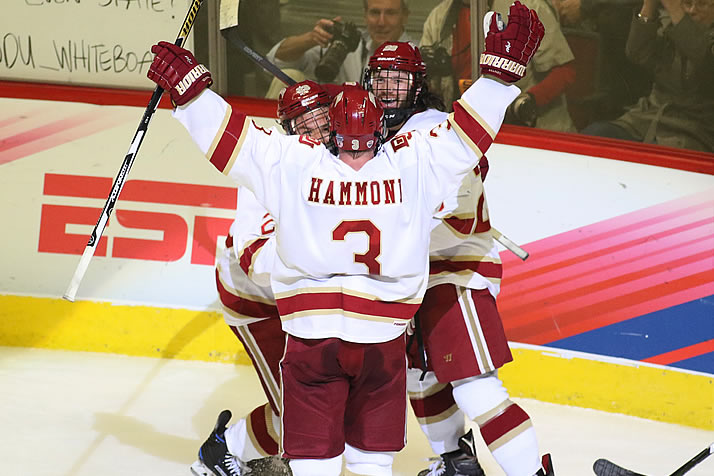 Denver expects to return four of its top five scorers in 2017-18 (Photo by Larry Radloff).
After a brief hiatus since Chicago, the College Hockey Today podcast has returned for an offseason update.
Subscribe on iTunes | More College Hockey Podcasts
Co-hosts Nate Ewell and Brad Schlossman break down the big news around college hockey, beginning with the returns that will make Denver an overwhelming favorite to repeat as national champions in 2017-18.
Listen to "College Hockey Today" on Spreaker.
Beyond the Pioneers, the co-hosts also discuss:
- Potential remaining flight risks
- Coaching changes around Division I
- The NCAA impact at the Stanley Cup, on and off the ice
- What to expect at the NHL Draft
Plus, Ewell and Schlossman answer listener questions on new programs, Miami's prospects and much more.