Friday, September 29, 2017
Preseason CHT Podcast
Co-hosts Nate Ewell and Brad Schlossman forecast the NCAA Tournament field before the puck drops.
---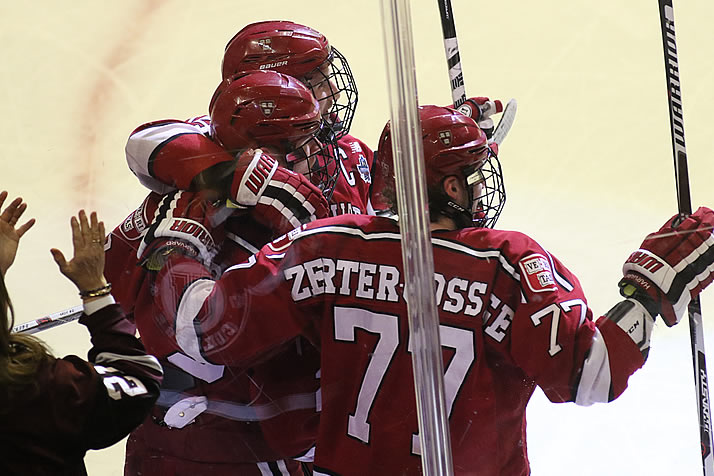 The College Hockey Today podcast predicts Harvard to return to the NCAA Tournament.
Is it too early for NCAA Tournament bracketology?
Well yes, of course.
But that doesn't stop Nate Ewell and Brad Schlossman from trying to predict the 2018 NCAA Tournament field in the latest episode of College Hockey Today.
College Hockey Podcasts | College Hockey Today on iTuness
College Hockey Today is a weekly podcast looking at NCAA Division I men's hockey. The show is co-hosted by Nate Ewell of College Hockey Inc. and Brad Schlossman of the Grand Forks Herald.
Both hosts like Denver at No. 1, as do almost all preseason poll voters. Beyond that, though, their picks diverge.
Find today's episode below or click here for a complete show archive.