Wednesday, October 31, 2018
CHI Sponsors CCM World Invite
U15, U16 teams to play for College Hockey Cup.
---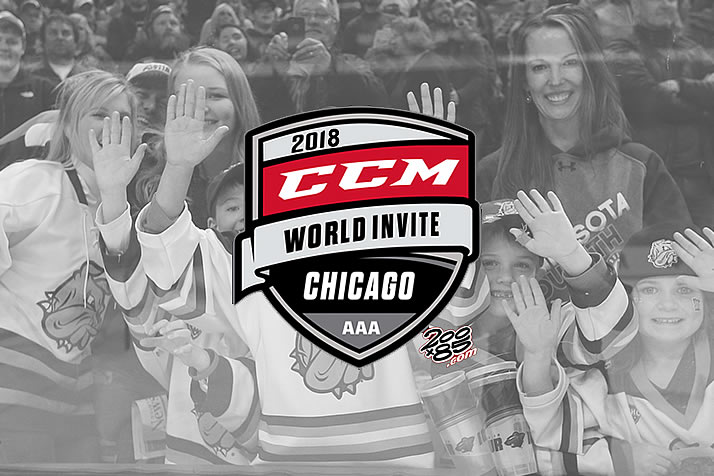 The U15 and U16 divisions will feature 128 teams between them.
More than 500 youth hockey teams are converging on Chicago for the 2018 CCM World Invite, and the U15 and U16 divisions will once again compete for the College Hockey Cup, sponsored by College Hockey Inc.
This marks the ninth straight year that College Hockey Inc. has supported the event, billed as the world's largest hockey tournament held in one city.
The event begins with opening ceremonies on Thursday, Nov. 1, featuring a book signing by Chicago Blackhawks owner Rocky Wirtz and Hall of Fame goaltender and Michigan Tech alum Tony Esposito. Celebrity visits include the Hanson Brothers and the On the Bench crew, while players have a chance to visit the CCM 3D Fit Scanner.
Tournament play is held Nov. 2-4, with more than 1,200 games scheduled featuring 10,000 players. On Sunday the College Hockey Cups will be presented to the champions in the four U15 and U16 divisions (AAA and Elite at each age group), which feature 128 teams total.
"This is a chance to have fun and forge lifelong memories, and also an opportunity to display your skills, hustle, determination, teamwork, leadership and sportsmanship," said College Hockey Inc. Executive Director Mike Snee. "This weekend is another step for many of you on the path to the best time of your lives, playing college hockey."