Tuesday, March 3, 2020
Considerations with Online School
Ensure that online school keeps you on the path to NCAA success.
---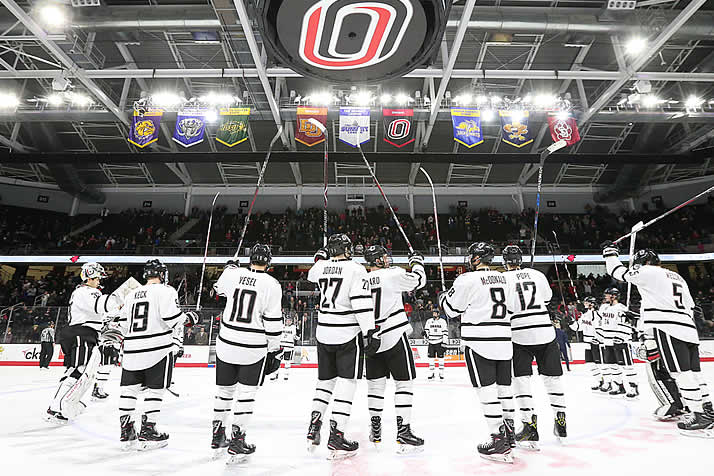 Online high schools are growing in popularity among prospective NCAA hockey student-athletes.
Flexible schedules can fit with the time demands on young hockey players, and the schools can allow for easier transitions if a player relocates.
But despite those benefits, there are important considerations for any young student-athlete thinking about enrolling in an online school.
NCAA: Nontraditional Courses | NCAA Eligibility
The first consideration is whether a nontraditional learning environment is the right academic fit for your student-athlete. Many people benefit from attending class in person and engaging with teachers face-to-face.
Even more benefit from the social aspects of a brick-and-mortar school. Day-to-day interactions with a variety of fellow students can be invaluable for developing adolescents.
There are also academic implications of online school that families should consider. Some of the most selective NCAA Division I institutions may not consider applicants who spent some or all of their high school years in an online school. If your ambition is to attend an Ivy League school or somewhere similar, you may be limiting your options if you select an online high school.
If online school is right for your student-athlete, it's critical to select one that puts them on the path to NCAA eligibility. Ensure that a school's courses are NCAA-approved by looking it up on the NCAA Eligibility Center.
For nontraditional courses to be approved, they must meet the following requirements:
The courses must meet NCAA core-course requirements.
The courses must have ongoing and regular teacher-initiated interaction for the purposes of teaching, evaluating, and providing assistance throughout the duration of the course. This may include synchronous or asynchronous instructive interaction, including emails, video conferencing, online chats, phone calls, and feedback on assessments.
The courses must have a defined time period for completion. This means the nontraditional program must identify the fastest and slowest paths to successfully complete a course (i.e., maximum and minimum time frame for completion).
Like in traditional schools, students must take 16 approved core courses in their first four years of high school and meet minimum grade-point average standards to be eligible for Division I sports.
With any NCAA-approved school – whether brick and mortar or entirely online – a student's performance will ultimately decide their eligibility, and their options to play at the next level.