Wednesday, March 25, 2020
Pick the Photo of the Year
College Hockey Inc. celebrates the best images of 2019-20.
---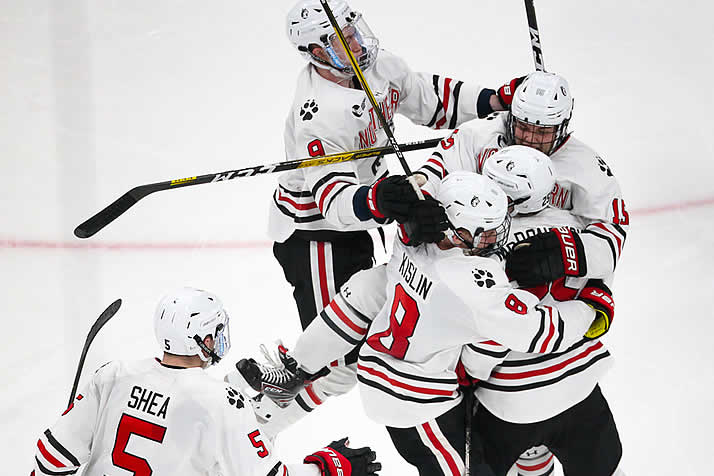 Photos like this one of Northeastern celebrating at the Beanpot are among the images in our Photo of the Year bracket (Photo by Jim Pierce).
The 2019-20 season may have been cut short, but it still contained a wealth of memories and amazing moments.
Many of those were captured by the sport's photographers and will be showcased, bracket-style, in a College Hockey Inc. contest to select the Photo of the Year.
Fans can vote on Twitter (@collegehockey) and Instagram (@collegehockeyinc) over the coming days to choose their favorites, first in 16 "first-round" matchups. Voting will last 24 hours for each matchup, with the winning photo moving on to the next round.
Each Division I men's hockey school was asked to submit images taken by their team photographers to be considered for the final bracket.
The bracket, featuring thumbnail images, can be seen below. Follow the social media accounts to see the full-sized images and to cast your votes!