Wednesday, July 15, 2020
St. Thomas to Join Div. I
NCAA approves St. Paul school's plan to elevate from Div. III
---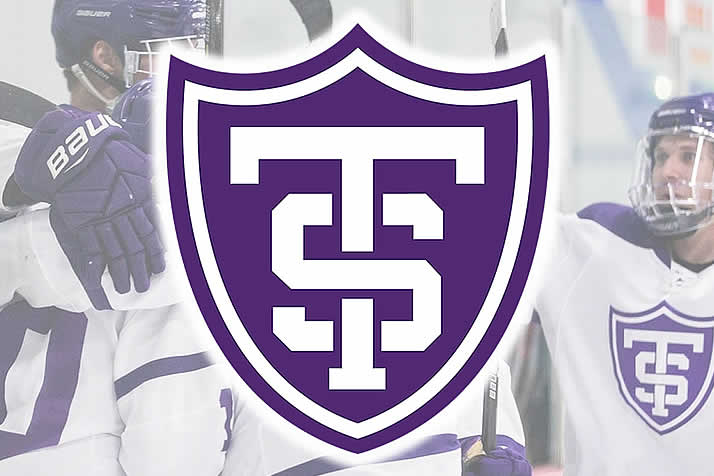 The University of St. Thomas in St. Paul, Minn., announced on Wednesday its plans to elevate its sports programs, including men's and women's hockey, to Division I for the 2021-22 season.
Currently a member of Division III, St. Thomas applied for an exception to the NCAA's existing rules regarding the elevation of Division III programs. That was approved Wednesday.
"Our St. Thomas community is excited to embark on this journey of building Minnesota's first private D-I collegiate athletics program and the second D-I program in the state," said school president Julie Sullivan. "St. Thomas has a long history of academic and athletic excellence and embracing change with an entrepreneurial spirit. This move continues that trajectory."
St. Thomas will join the WCHA for women's hockey and stated that it was "excited about conference options for our men's hockey program." It will become the 62nd Division I men's program, following Long Island University's introduction of a new program on April 30, and the fourth school to add hockey in the last nine years (also Penn State, Arizona State).
In 2019, St. Thomas underwent a feasibility study, sponsored by the NHL and NHLPA, to evaluate the prospect of adding Division I hockey programs.
"It's exciting news that St. Thomas will be joining the ranks of Division I hockey programs," said College Hockey Inc. Executive Director Mike Snee. "The feasibility study indicated that the school could be positioned for success with institutional support, and our conversations with the school's leaders make it clear that they intend to compete for championships. We look forward to seeing the Tommies take the ice at the Division I level."
St. Thomas, a private school of more than 6,000 undergraduates, accepted an invitation to join the Summit League for 19 of its 22 sports and the Pioneer Football League.
Division I men's hockey has had 60 programs for each of the last five seasons, with Long Island poised to become the 61st in 2020-21. There have never been more than 60 programs at the Division I men's level. St. Thomas will become the sixth Division I men's hockey program in the state of Minnesota.