College Hockey Nation
---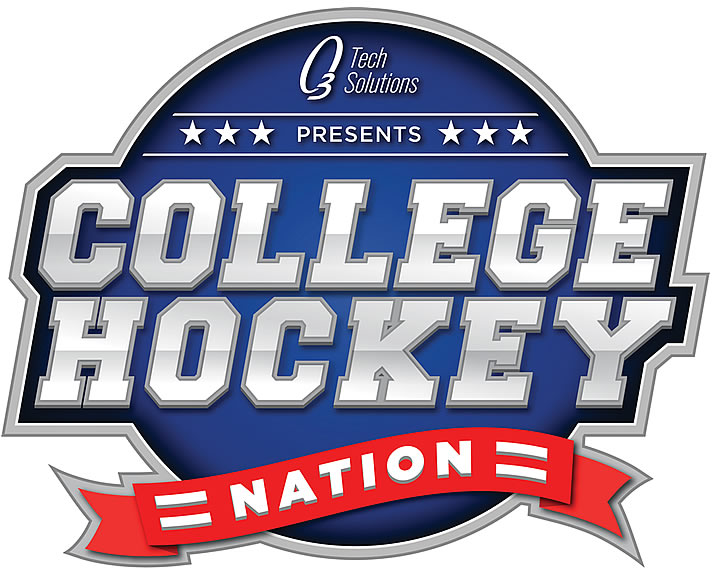 "College Hockey Nation" is a bi-weekly, feature-oriented show on NCAA Division I men's hockey that is presented by O3 Tech Solutions and produced by Rival Films LLC. Debuting in 2017-18, "College Hockey Nation" and host Joel Idelson take viewers around the country, behind the scenes and inside the game in a unique and engaging way.
"College Hockey Nation" is available to ESPN subscribers through ESPN On Demand, the ESPN app and online.
In addition to an all-access pass to the top programs and players in the game, the show includes an interactive segment with ESPN SportsCenter anchor John Buccigross, the network's play-by-play voice of the NCAA Frozen Four. "College Hockey Nation" will feature 10 episodes in 2017-18, available roughly every other week during the season.
---
Previous Episodes
Episode 3 – Sons of NHL head coaches Michael Babcock, Tyson McLellan and Nolan Stevens pursue their NCAA hockey dreams.
Episode 2 – Northeastern's dynamic duo, Western Michigan's NHL experience behind the bench and the college hockey training ground of USA Hockey's National Team Development Program.
Episode 1 – A new era at Michigan, a New Englander in the desert and NHLers mentoring the NCAA stars
---
Social Media
Fans can find previews of each episode and exclusive content by following @CollegeHockeyTV on Twitter and Instagram.