Wednesday, January 22, 2014
NCAA Approves Jan. 1 Contact
Earlier contact during grade 10 year aimed at helping prospective players know their options.
---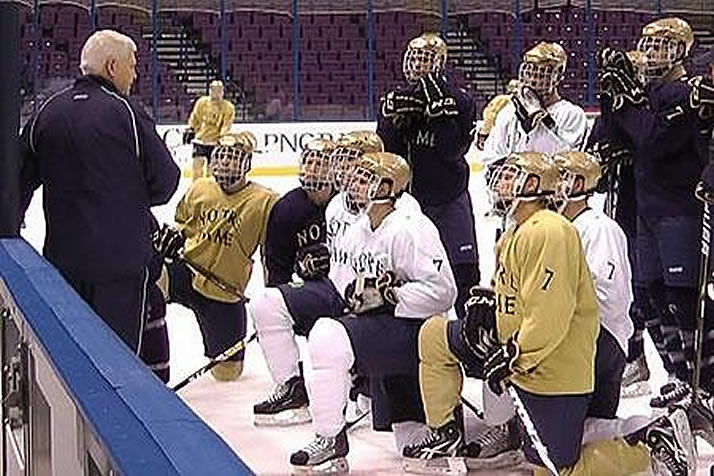 Last weekend the NCAA Board of Directors approved legislation that will allow college hockey coaches to reach out to prospective players beginning Jan. 1 of their 10th grade year, five and a half months earlier than the previous rule.
This new measure – which is effective immediately – will allow NCAA coaches to contact many prospective student-athletes prior to their being drafted in the Canadian Hockey League. This should help more and more talented young players understand their options prior to making a decision that could jeopardize their NCAA eligibility.
NCAA Legislative Council Report (see page 12, .pdf) | Recruiting | NCAA Eligibility
The new legislation also removes limits on the number of telephone calls, emails, social media direct messages and text messages that coaches can send to those prospective student-athletes beginning Jan. 1 of their grade 10 year.
Previously, coaches could not contact prospective student-athletes or their families – or even return calls or other messages – until June 15 of a prospect's grade 10 year. Even then, coaches were limited in the number of calls or emails they could make to an individual prospect.
As a result, many prospective players never knew that NCAA schools had interest in recruiting them – and those who were proactive and contacted schools on their own would not hear back until at least June 15 of their grade 10 year.
Coaches are still limited in the number of in-person contacts they can make with prospective players, and they cannot make their first off-campus contact with a prospect until June 15 of their grade 10 year.