Thursday, February 27, 2014
HWAA 2014: State-by-State MVPs
In honor of Hockey Weekend Across America, we salute each state's Division I men's MVP.
---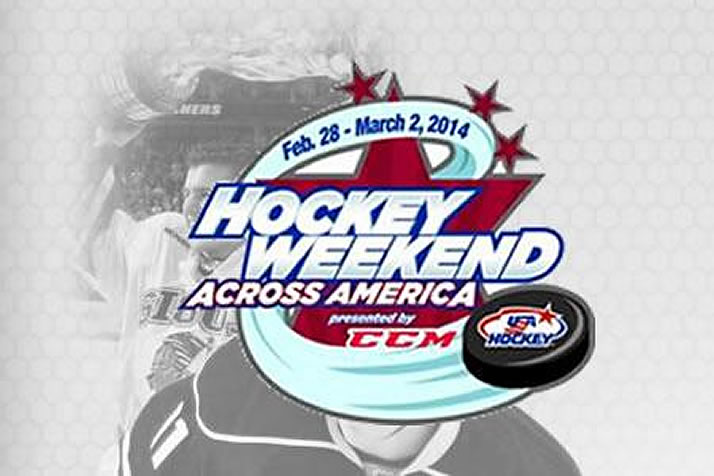 USA Hockey's seventh Hockey Weekend Across America is Feb. 28-March 2, and is designed to celebrate the sport and provide opportunities for people who haven't been exposed to it.
Events include "Wear Your Favorite Hockey Jersey Day" on Friday and nationwide opportunities on Saturday to try hockey for free. Sunday is designed to celebrate local hockey heroes. For more information, visit hockeyweekendacrossamerica.com.
Infographic: State-By-State MVPs
In the spirit of celebrating hockey across all corners of the U.S., as we did the last two years, we are saluting the top contributors in Division I men's hockey from each state this year. In all, 39 states plus the District of Columbia are represented on Division I rosters, from Minnesota (183 players) to Alabama, Kentucky, Montana, Oregon, Tennessee, Utah and Wyoming (1 each).
Click the link above to our infographic with all of the selections. As you can imagine, picking the one "best" player from some of these states was a huge challenge. We based the decisions on this year's performance and gave an edge to those players whose teams have played well. More noteworthy than the individual selections is the variety of states represented among the top players.
Think we made a poor choice in your state? Let us know on Twitter and tag @collegehockey.