Wednesday, April 9, 2014
Future NHLers on Display in Philly
Recent Frozen Fours have shown that top college hockey teams offer a direct path to the NHL.
---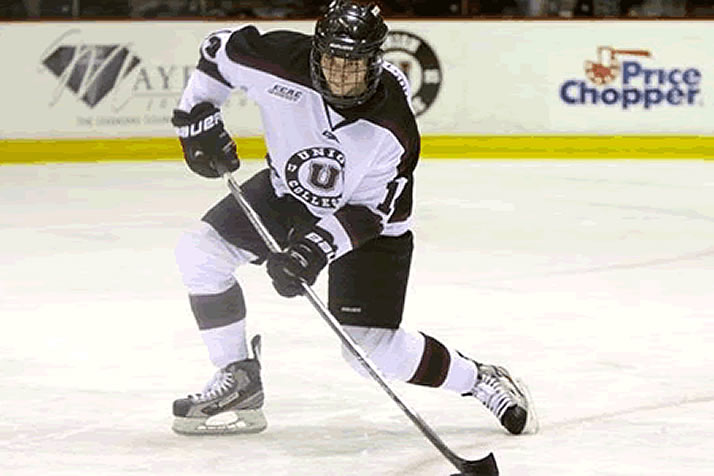 A Flyers draft choice, most see Union's Shayne Gostisbehere as a future NHLer.
How many future NHLers will we see this week on the Wells Fargo Center ice in Philadelphia?
Recent history suggests somewhere north of 20 - and the first ones may take the ice in the NHL as soon as this spring.
Former college players make up more than 30% of all NHL players, and many of those have appeared in Frozen Fours during their college careers. Twenty-nine future NHLers appeared in the 2006 Frozen Four in Milwaukee, the most in recent history, when Brian Elliott and Wisconsin outdueled Cory Schneider and Boston College for the title.
When those two teams met for the championship in 2010, 19 future NHLers took the ice in the title game.
How many future NHLers will we see this week? Don't be surprised if it ends up being two dozen or more.