Monday, April 7, 2014
Pipeline Show Previews Frozen Four
Catch all four head coaches on TSN1260's The Pipeline Show with Guy Flaming and Taylor Medak.
---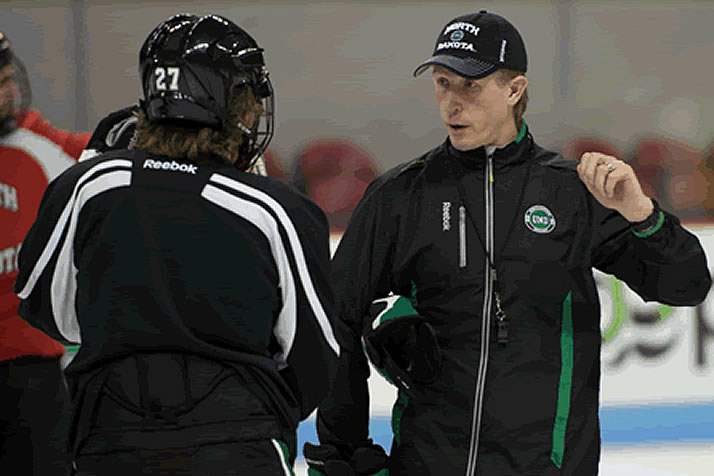 Dave Hakstol is leading North Dakota to his sixth Frozen Four.
For the eighth year in a row, The Pipeline Show previewed the Frozen Four with visits from all four head coaches
Pipeline Show Frozen Four Preview | Subscribe on iTunes | ThePipelineShow.com
Co-host Guy Flaming is joined by Taylor Medak for this week's show, with Rick Bennett, Jerry York, Dave Hakstol and Don Lucia all calling in.
The Pipeline Show is a twice-weekly radio show originating from Edmonton on TSN Radio 1260. The show focuses on NHL prospects from around the world, with at least one segment per show devoted to the NCAA game.