Thursday, May 22, 2014
Ice Claim USHL's Clark Cup
22 future Division I players lead Indiana to 3-2 series victory vs. Waterloo.
---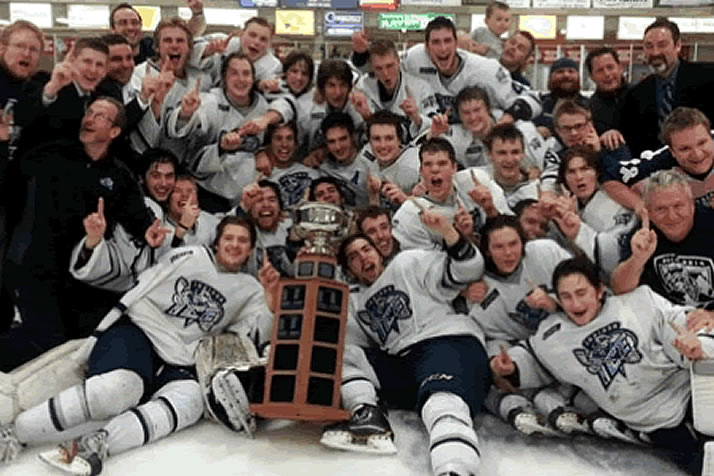 A roster full of future Division I players led the Indiana Ice to a 3-2 win in the decisive Game 5 of the USHL's Clark Cup Final series, giving the Ice the championship over the Waterloo Blackhawks.
The 22 recruits on the Ice represent 17 Division I schools, with Army, Cornell, Ferris State, Penn State and St. Lawrence each boasting a pair of future players on the champions' roster.
Minnesota State recruit Jason Pawloski, the Ice goaltender, posted a 1.80 goals-against average and a .928 save percentage in the playoffs and was named 2014 Clark Cup Playoffs MVP.
Pawloski had 33 saves in Game 5, as Michigan recruit Alex Talcott and Providence recruit Brian Pinho scored third-period goals to lead the Ice to a come-from-behind win.
The Ice edged a Waterloo team that had 23 commits on its roster. More than half of all Division I programs (31 of 59) had a recruit on either Indiana or Waterloo's roster.
Waterloo's Brandon Montour (Massachusetts) and Tyler Sheehy (Minnesota) finished 1-2 in the USHL in playoff scoring. Scott Conway (Penn State) and Patrick Newell (St. Cloud State) were the top scorers for the Ice.