Tuesday, September 16, 2014
NCAA Seeks Best of the Best
'Frozen Four's Finest' bracket pits 16 championship teams against each other on social media.
---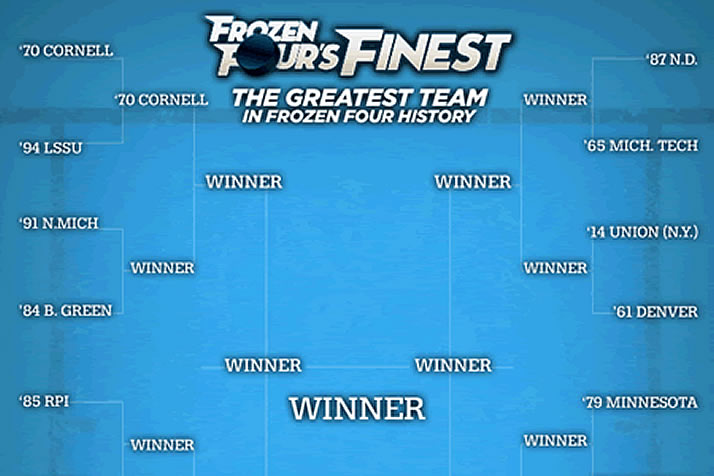 The NCAA launched its "Frozen Four's Finest" social media campaign this week, designed to let fans vote on which team was the greatest NCAA champion in history.
See the Full Bracket | Follow @NCAAIceHockey
The 16-team bracket features national championship teams from 16 schools. Voting is set from 12 to 9 p.m. ET each weekday through Oct. 3 as excitement builds for the 2014-15 season.
Fans can vote for their favorite teams using specific hashtags during each matchup.