Wednesday, October 29, 2014
Berenson Joins MvsW Podcast
Michigan head coach discusses Jack Eichel, college hockey, and an ex-NHLer returning to school.
---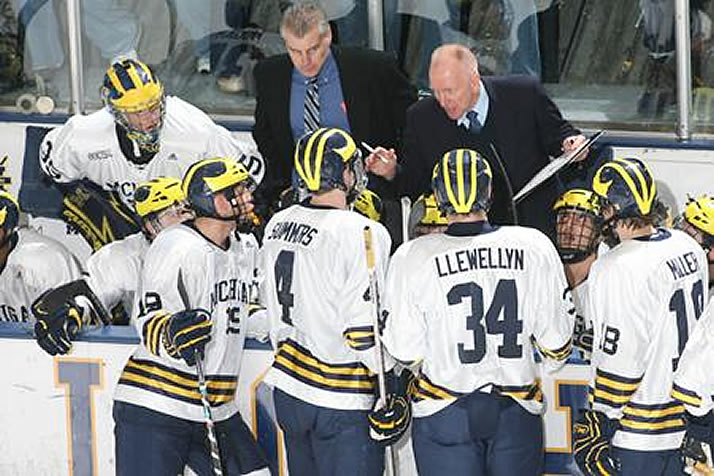 Legendary Michigan head coach Red Berenson joined Jeff Marek and Greg Wyshynski of the Marek vs. Wyshynski Podcast for a wide ranging conversation Tuesday covering everything from the 1972 Canada vs. USSR Summit Series to the 2014 Wolverines.
In the excerpt below, Berenson talks about the benefits Boston University's Jack Eichel will see while playing an NCAA schedule and the return of a prominent former NHLer to earn his Michigan degree.
For the full episode and to subscribe to the Marek vs. Wyshynski podcast, visit sportsnet.ca.