Friday, December 19, 2014
Inside Looks at the First Half
Teams' behind-the-scenes video features provide unique perspective on college hockey.
---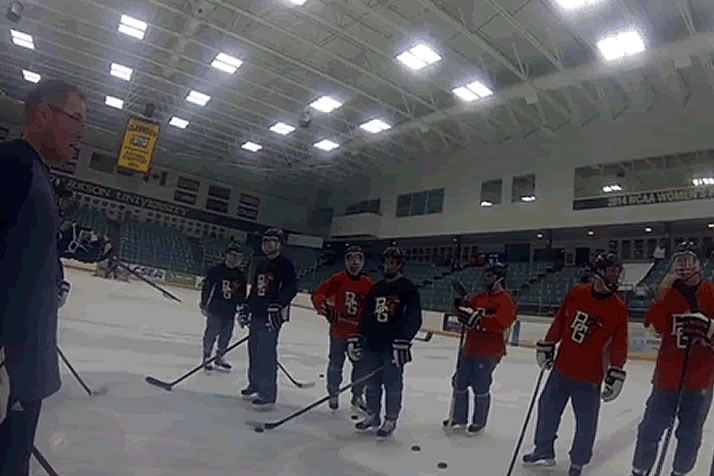 Bowling Green's Kevin Dufour wore a GoPro camera for the Falcons' "Inside the Nest."
As NHL fans prepare for New Year's with another installment of "Road to the Winter Classic," NCAA hockey fans can reflect on the first half of the season with their own versions of all-access broadcasts.
Several teams - including Bowling Green, Ferris State, Michigan State, North Dakota and Penn State - produce their own behind-the-scenes programs available on the web. These shows give fans an inside look at their favorite teams and let prospective players see what life is like at each of those programs from a unique perspective.
Latest episodes from each of those teams are featured below: