Monday, June 13, 2016
Mason Leaves Lasting Legacy
Legendary coach helped build three programs; passed away at age 76.
---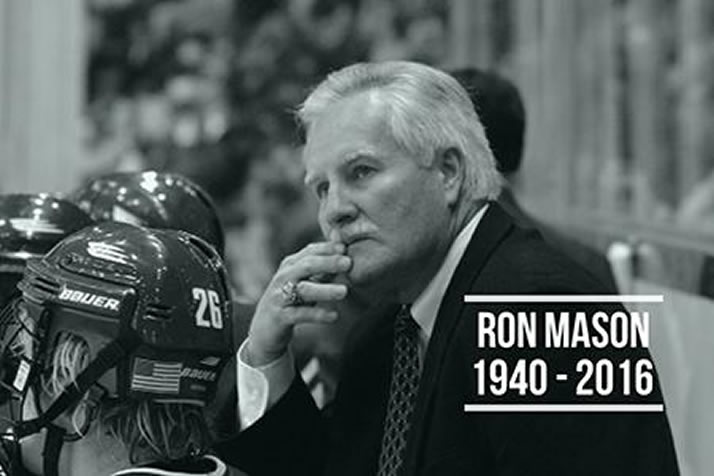 Ron Mason, whose influence in college hockey stretched well beyond the Lake Superior State, Bowling Green and Michigan State programs he led, has passed away at age 76.
Mason coached for 36 seasons and retired as the winningest coach in college hockey history with 924 wins, a total that still ranks second behind only Jerry York.
Players, Coaches Remember Mason
A 2013 U.S. Hockey Hall of Fame inductee, Mason won an NCAA title as head coach at Michigan State in 1986 and then as athletic director of the Spartans in 2007. The former St. Lawrence star coached 59 players who went on to play in the NHL including Ken Morrow, Duncan Keith, Craig Simpson and Kelly Miller.
Mason was integral in the formation of the CCHA in 1972 and the conference later named its playoff trophy the Mason Cup. Mason's 2000-01 Michigan State team fittingly captured the trophy in its first year.
Later in 2001 the Spartans hosted the "Cold War" at Spartan Stadium, an outdoor game against Michigan that became the model for NHL Winter Classics and more.
Former Mason players who went on to coach at high levels included Tom Anastos, Danton Cole, Rick Comley and Bob Daniels. Former assistants included the likes of George Gwozdecky and Shawn Walsh. NHL front offices include former Mason players Brian McLellan, George McPhee, Rod Brind'Amour and Ken Morrow.