Friday, April 7, 2017
NHL Features Record Number, Percentage of NCAA Alumni
307 former college players comprise 32% of all NHL players
---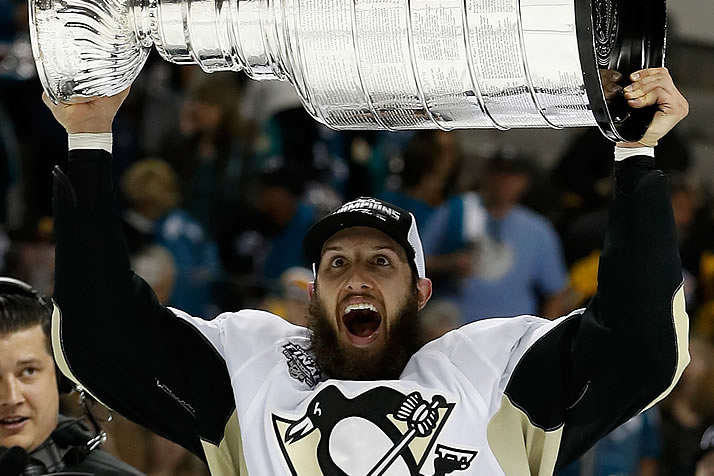 As the National Hockey League enters the final weekend of the regular season, a record number of former NCAA players – both in total number (307) and percentage of all players (32%) – have appeared in the league this season.
List of 307 Alums in the NHL | NHL Matchup Tool | NHL Debuts in 2016-17
The record representation continues an impressive trend from the past 12 months, which has also seen:
A record 67 NCAA players signed NHL contracts last offseason
A record-tying 11 NCAA players and recruits were selected in the first round of the 2016 NHL Draft
A record number of NCAA alumni hoisted the Stanley Cup, with 13 alumni playing for the Pittsburgh Penguins in the Stanley Cup playoffs
This marks the seventh straight year that NCAA representation in the NHL has reached 30%. The 307 players and 32% representation eclipse the previous highs of 305 and 31%, set in 2013-14.
Among the highlights inside those numbers:
49 schools have had at least one alumnus in the NHL this season, led by Boston College (23), North Dakota (22), Michigan (21) and Wisconsin (19)
41% of all players making their NHL debuts played college hockey, including nine players who played at the NCAA level this season
84 NCAA players in the NHL were never drafted, comprising 59% of all undrafted players in the league
More than 70% of former college players in the NHL played three or four years of NCAA hockey
College hockey's top two teams in 2016-17, Denver and Minnesota Duluth, meet for the national championship Saturday at Chicago's United Center (8 p.m. ET, ESPN, TSN GO).
Men's hockey enjoys a 92% graduation rate, among the best NCAA Division I men's sports according to the NCAA.
About College Hockey Inc.
Formed in 2009 in partnership with USA Hockey, College Hockey Inc. is a nonprofit organization dedicated to promoting Division I men's college hockey to prospective players and fans through extensive marketing and informational efforts. The entity is operated under the auspices of a 12-member Board of Directors and works closely with the commissioners, coaching staffs and administrators of the 60 programs and six conferences that sponsor Division I hockey.