Wednesday, October 20, 2021
Central Scouting Highlights NCAA Players, Recruits
Six enter season with 'A' ratings as first-round candidates.
---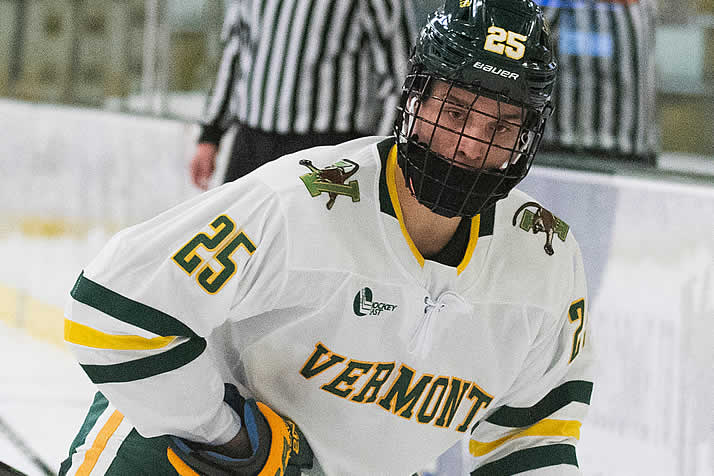 Dovar Tinling, the youngest player in college hockey last season, is rated as a player to watch for the 2022 NHL Draft.
After a year that saw the University of Michigan dominate the top of the NHL draft board, six different schools have potential first-round picks according to the players to watch list released by NHL Central Scouting on Tuesday.
A grand total of 123 NCAA players and recruits – 25 more than last year's watch list and the most in the last five years – were highlighted in Central Scouting's list. Six earned 'A' ratings as first-round candidates while 17 were given 'B' ratings as likely second- or third-round picks.
Sortable: NCAA Players to Watch for 2022 NHL Draft
Nearly half of all Division I schools had a player or recruit on the list, with 26 schools boasting at least one representative. Beanpot schools had the most representatives, with Northeastern (8), Boston College (7) and Harvard (7) featuring the most players or recruits on the list.
In addition, 32 players listed have yet to commit to a school but are playing in an NCAA-eligible North American junior league. The number of uncommitted players on the list was double last year's total (16), which is likely a result of limited play last season due to the pandemic.
Seven current freshmen or sophomores were included in Central Scouting's list, led by Northeastern freshman Jack Hughes (Westwood, Mass./U.S. NTDP), who earned an 'A' rating.