Wednesday, June 7, 2017
Prospects Selected in NAHL Draft
37 with Division I commits among selections in 2017 NAHL Draft.
---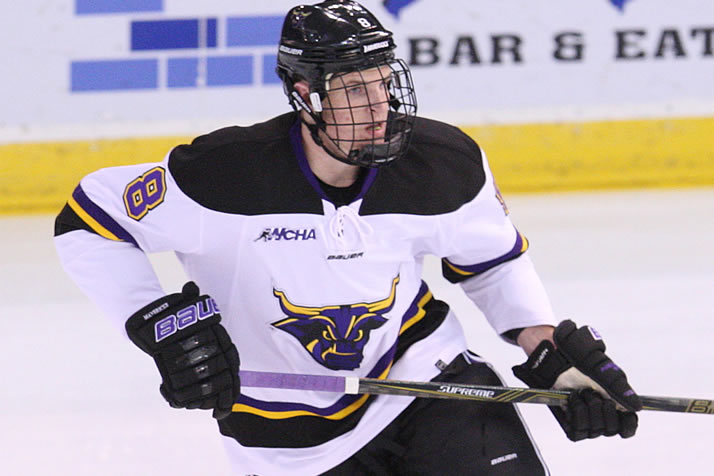 Daniel Brickley, an All-American at Minnesota State this season, was a first-round NAHL Draft pick in 2014.
Dozens of future Division I players – including 37 who have already committed to schools – were selected in the 2017 NAHL Draft, held on Tuesday.
The Bismarck Bobcats took uncommitted Eric Otto with the first overall selection. He was followed by Zakery Galambos (Janesville Jets) and Cole Weaver (Topeka RoadRunners).
Colorado College commit Cole Edwards of the OJHL's Kingston Voyageurs was the first NCAA commit taken at eighth overall by the New Jersey Titans. CC was one of 27 schools – nearly half of the 60 schools in Division I – which had a committed recruit taken in the draft.
UMass Lowell leads all schools with three commits selected: Jackson Sterrett (2nd round, New Jersey), Trevor Zins (2nd round, Shreveport) and Matthew Brown (4th round, Odessa).
The draft featured junior-eligible players (birth years 1997 to 2001), excluding those already on an NAHL roster or tendered by an NAHL team.
Teams utilize the draft to fill their 30-player protected list; NAHL rosters must be reduced to 25 players by Sept. 1. For more information on the NAHL Draft process visit NAHL.com.