Friday, September 15, 2017
Hundreds Open NHL Camps
More than 100 first-year pros among the NCAA alums reporting to camp.
---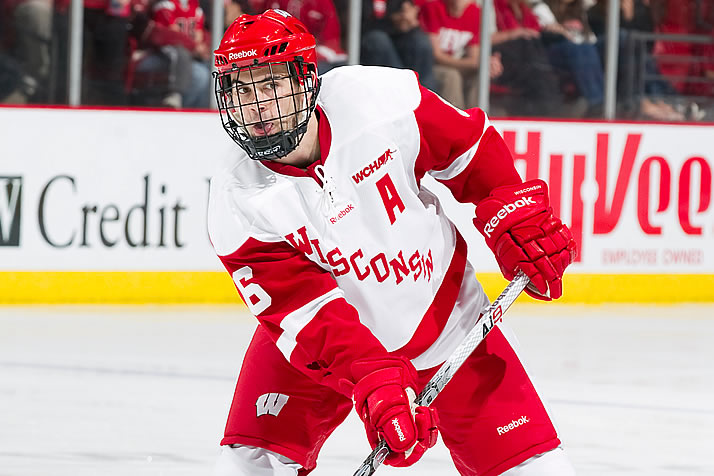 Justin Schultz and the Penguins begin the hunt for a third straight Stanley Cup with an NHL-high 27 former NCAA players in camp.
With the two-time defending Stanley Cup champion Pittsburgh Penguins leading the way, 548 former NCAA players have reported to NHL training camps this week in preparation for the 2017-18 season.
Sortable: NCAA Alumni in NHL Training Camps | Pro Signings
The Penguins feature 27 NCAA alumni on their training camp roster, edging Detroit (26), Anaheim (24) and Chicago (23) for the most in the league. A record 15 former college players appeared in the Stanley Cup Final for the Penguins in June.
Among the 548 former college players in camp are 106 who played NCAA hockey last season, including Calder Trophy hopefuls like Clayton Keller (Arizona/Boston University), Charlie McAvoy (Boston/Boston University) and Brock Boeser (Vancouver/North Dakota).
Boston College leads all schools with 33 alumni earning training camp invitations, followed closely by Minnesota (29), Michigan (28), North Dakota (28) and Boston University (27).
The first NHL training camps opened Tuesday, with all 31 teams on the ice by Friday. Saturday marks the first game in the preseason schedule, as Vancouver visits Los Angeles. The regular season opens on Wed., Oct. 4.
The 548 alumni in camp marks an uptick from last season (535), which is at least partially explained by the addition of the Vegas Golden Knights as an NHL expansion team.
Last season a record 314 NCAA alumni played in the NHL, comprising 32% of the league.