Thursday, April 30, 2020
LIU Adds Division I Men's Hockey
Sharks will become nation's 61st Division I program in 2020-21.
---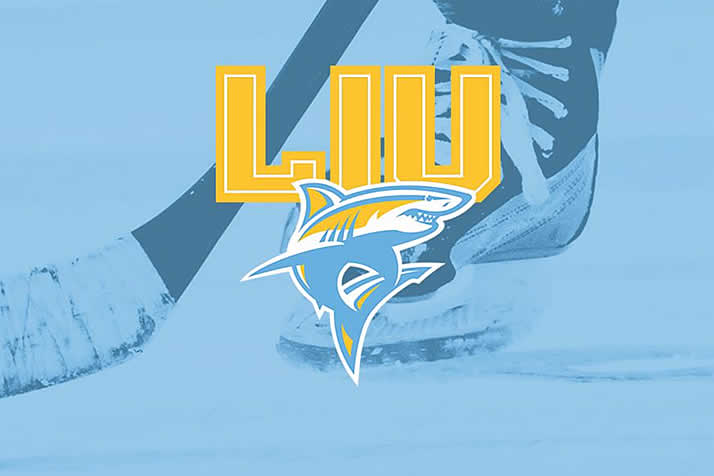 Long Island University announced plans on Thursday to add a Division I men's hockey program, beginning in 2020-21.
The Sharks will become the nation's 61st Division I program and have launched a search for the program's head coach. LIU is the third school to add Division I men's hockey in the last nine years, following Penn State and Arizona State.
"We are thrilled to be adding men's ice hockey to the sport opportunities for our student-athletes," said athletics director Dr. William E. Martinov. "NCAA Division I men's hockey is one of the most exciting sports out there, and we are pleased to be able to provide another opportunity for young hockey players nationwide."
LIU launched a women's program in 2019-20, which captured the playoff championship in the inaugural season of the New England Women's Hockey Alliance. The Sharks posted a 14-18-0 record overall, 11-9-0 in the conference.
LIU is home to a unique Division I athletics program, fielding 31 athletics teams on two campuses – LIU Brooklyn and LIU Post. Its enrollment across the campuses is nearly 17,000.
Division I men's hockey has had 60 programs nationwide each of the last five seasons; it has never had more than 60. LIU will become the 11th Division I men's program in the state of New York, more than any other state.