NCAA College Hockey vs. CHL Major Junior
---
Talented college hockey players face a choice at a young age as to where to pursue their dreams - two paths that can both lead to the NHL, but have a number of differences between them.
On one hand is college hockey, more specifically the 60 teams that make up NCAA Division I. On the other is major junior, or the 60 teams in the OHL, QMJHL and WHL that make up the Canadian Hockey League (CHL).
"That debate's always going to be there," said Ron Wilson, longtime USA Hockey and NHL head coach and a former player at Providence College. "I think the chances of playing in the NHL are just as great playing college hockey as they are playing junior."
With that in mind, here are a few things for players and parents facing that choice to consider:
Because the CHL includes players who have signed professional contracts, the NCAA considers it a professional league. Therefore, players who have played a game - even an exhibition game - in the CHL are deemed ineligible for NCAA competition.
There are paths to have NCAA eligibility reinstated for players who have played a limited number of CHL games, but they are not guaranteed and must be initiated by an NCAA school.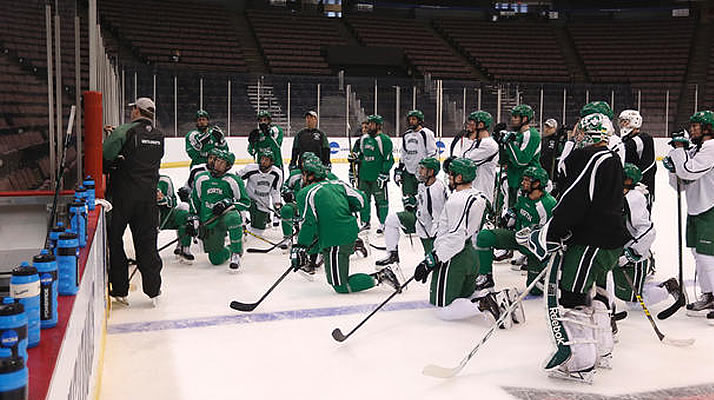 A big reason college hockey is producing more than 30% of all NHL players is its success in player development. That stems from a number of factors:
Coaching and training staffs: College coaches are dedicated to their players and helping them achieve their fullest potential. Staffs include assistant coaches, strength and conditioning coaches, athletic trainers and equipment managers who give players the ideal environment to improve.
Facilities: College facilities are first-class and constantly being constructed or renovated to meet the needs of the student-athletes. College facilities typically include weight rooms, video rooms, hydrotherapy tubs and other features to help development such as off-ice shooting bays.
Practices and conditioning: The college schedule of approximately 40 games allows three or four days per week to focus on practice and off-ice conditioning work. Practice - with players getting more ice time and having the puck on their stick - has proven to be a much better environment for talent development than games. The additional time in the weight room allows players to add significant weight in muscle during their college careers.
Intense games: With fewer, more meaningful games, college hockey is intense and hard-fought. Alums often marvel at the intensity of their college games relative to their pro experience.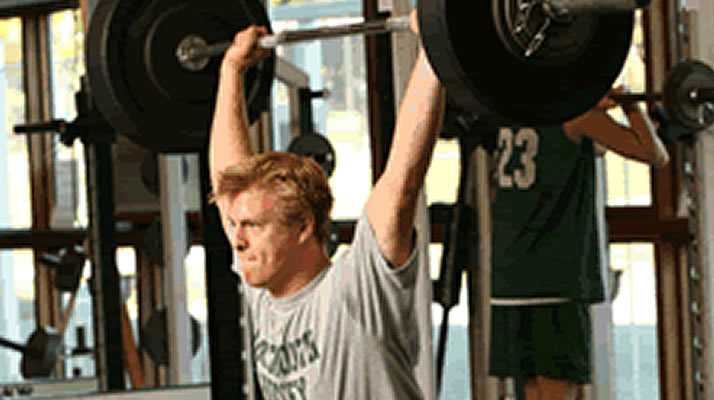 Older competition: College hockey features players ages 18-24, rather than 16-20 in major junior hockey. That older, faster, stronger competition helps players elevate their games.
Additional time: Since college players can remain in school until graduation - as opposed to having to sign pro contracts at 20, like major junior players - they have more time to develop. That allows players like Chris Kreider to jump right from college into the NHL, and also gives players who may not be ready at 20 more time to pursue their hockey dreams in a development system.
"In a word, maturity," Buffalo Sabres head coach Dan Bylsma said of what he sees from former college players. "On-the-ice maturity. You get a player that's had longer to develop physically and mentally."
College hockey is played at some of the finest institutions in the world, and the NCAA model allows student-athletes to progress toward their degree while pursuing their hockey dreams at the same time.
While the CHL's education program has made strides in recent years, it comes with restrictions that families need to consider. Expenses covered can be limited and packages can be eliminated if players sign certain pro contracts or fail to begin pursuit of their education in a certain timeframe.
A recent NCAA study showed that 88% of men's hockey players earn their degree. Published reports have shown that fewer than 20% of major junior players go on to earn their degrees.
College students - not just hockey players - often call their time on campus the best years of their life. NHLers who played in the NCAA are no exception.
The ability to socialize with thousands of other students the same age, to make lifelong friendships and to live on their own makes for a great experience, and prepares college hockey players to be more mature when they move on from school.