Ideal Hockey Player Development
---
College hockey offers a unique environment that promotes the very best player development. Whether a player needs work on skating, skills, strength, or any other elements in their game, they'll find the support, instruction and time they need in the college environment.
---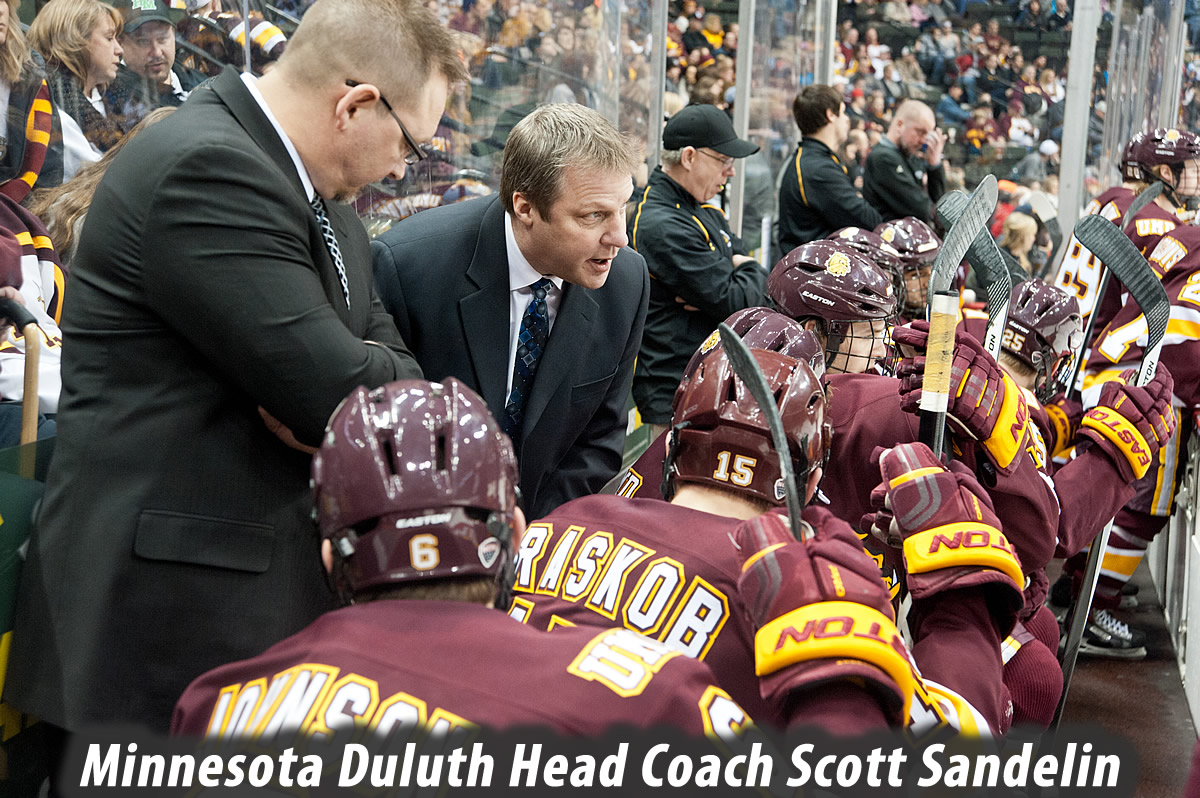 Coaching
NCAA hockey has, arguably, the finest collection of knowledgeable, experienced, accomplished coaches in the world outside of the NHL - and in many cases, they stack up well with their professional colleagues. These coaches have been through the college experience and are well-versed in the challenges and tribulations that their student-athletes will face. They are constantly striving to improve the college game and experience both collectively, through the American Hockey Coaches Association, and individually, with their team staff and university personnel.
"The hockey, and how you are treated, will never be this great again." – Minnesota alum and three-time Olympian Natalie Darwitz
---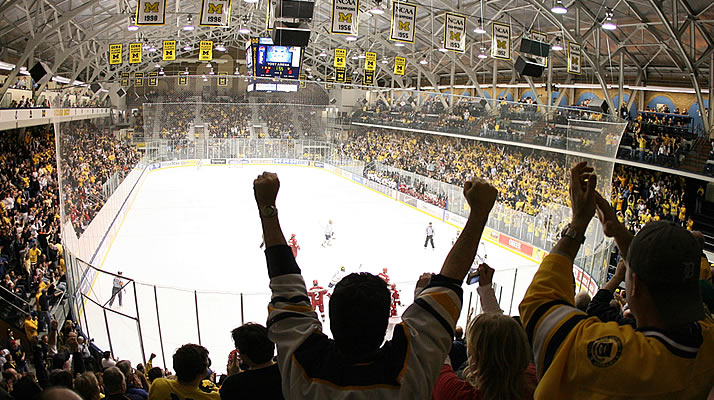 Facilities
State-of-the-art, professional-caliber facilities are found throughout Division I college hockey. Schools are constantly upgrading their arenas - 15 new rinks have been built since 2010, with dozens more renovated - to give their players the best possible developmental environment. Weight rooms, training facilities, shooting bays, and video rooms are all common elements designed to help players reach their full potential.
"When we planned the team space, we put a lot of emphasis on player development. We have a weight room, a cardio room, rehab and medical facilities, a team meeting room. We've got shooting bays so that guys can come in and work on their shooting on or off the ice, even jumping in there between classes." - Jeff Jackson, Notre Dame head coach
---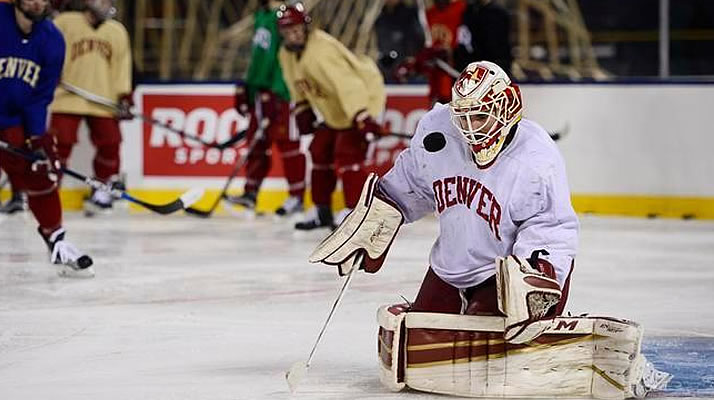 Time to Practice
The college game schedule, with games primarily on Friday and Saturday, provides ample time for on-ice practice instruction. For the aspiring Olympian or National Hockey League player, college hockey offers the ideal practice-to-game ratio to build skills and prepare for a career beyond the NCAA.
"What people don't realize about college is that it's not just about those games. Practices are a lot more competitive and, after practice, you're in the gym almost every day." – UMass alum and current Colorado Avalanche defenseman Cale Makar
---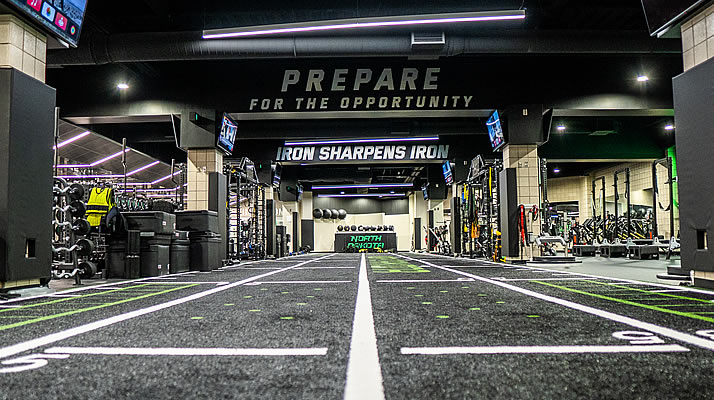 Strength and Conditioning
Strength and conditioning are part of the year-round training programs of every NCAA Division I hockey program . In most cases, this means working one-on-one with full-time strength coaches with scheduled lifts both during and outside of the season. It's not uncommon for players to add 20 pounds of lean muscle mass during their college careers, allowing for significant increases in on-ice speed, strength, power and explosiveness.
"You can see the difference between the college and junior guys. The schedule in college allows you more time in the weight room, so the biggest thing that I notice is that they're more well-rounded in the room during the workouts. They're familiar with the technique and they also have a very good base." - Chicago Blackhawks Strength & Conditioning Coach Paul Goodman
---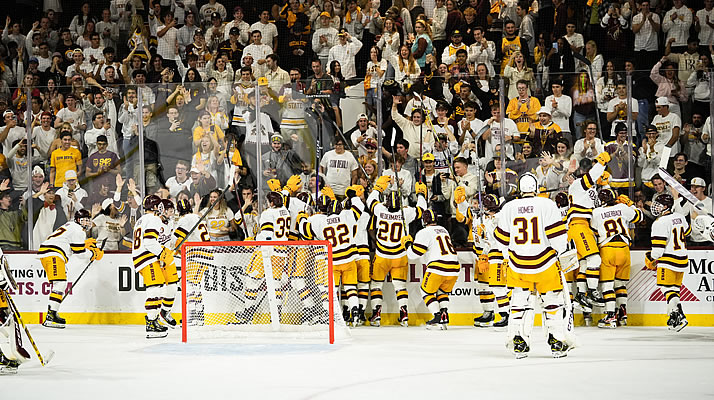 Games
College freshmen compete against older, stronger and faster opponents, accelerating their development. With the focus on two games a week, typically, college hockey provides an intensity level that is second to none. The characteristics emphasized in the college game - speed, skill, agility and endurance - mirror those qualities of today's NHL player.
"I think it's the closest league to professional hockey. You're playing against 23-,24-, 25-year-olds every weekend. If you want to grow as a player, it's a great [level] to play on. Every weekend is a hard weekend." – Michigan alum and current New Jersey Devils defenseman Luke Hughes